Since 2017 the SmartPro partnership is funded by the German Ministry of Education and Research (BMBF) within the framework of the research programme "FH-Impuls – Starke Fachhochschulen – Impuls für die Region" with 5 million Euro.
Throughout Germany a total of 10 FH-Impulse partnerships projects are being funded for a initital period of four years. Detailed information about the call are available at the BMBF website.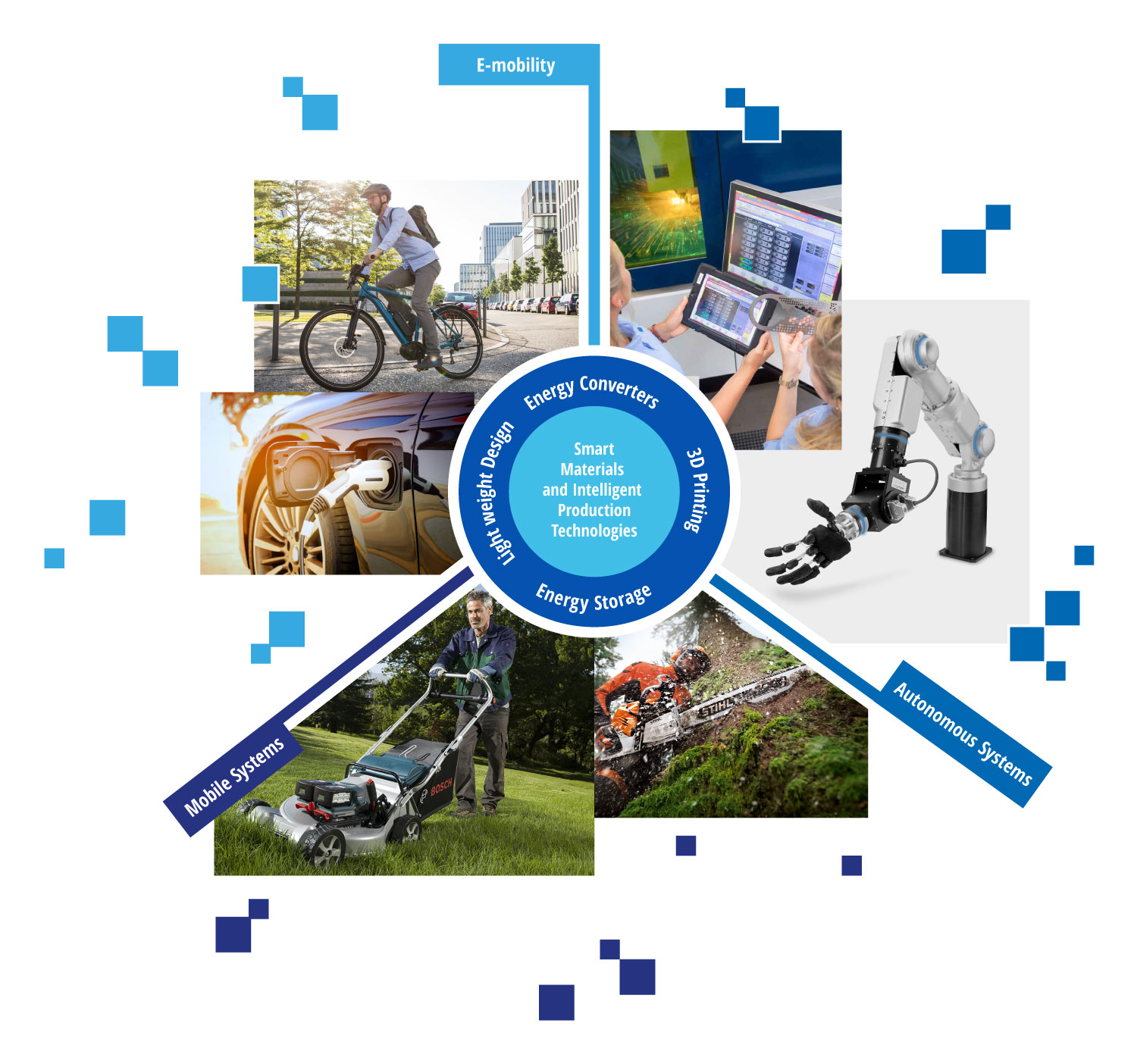 The central aim of SmartPro is to provide for a basis for future smart products by combining smart materials with intelligent production processes in its four main research areas. It is generating important impulses for e-mobility, mobile and autonomous systems and the region.
Federal Ministry of Education and Research on site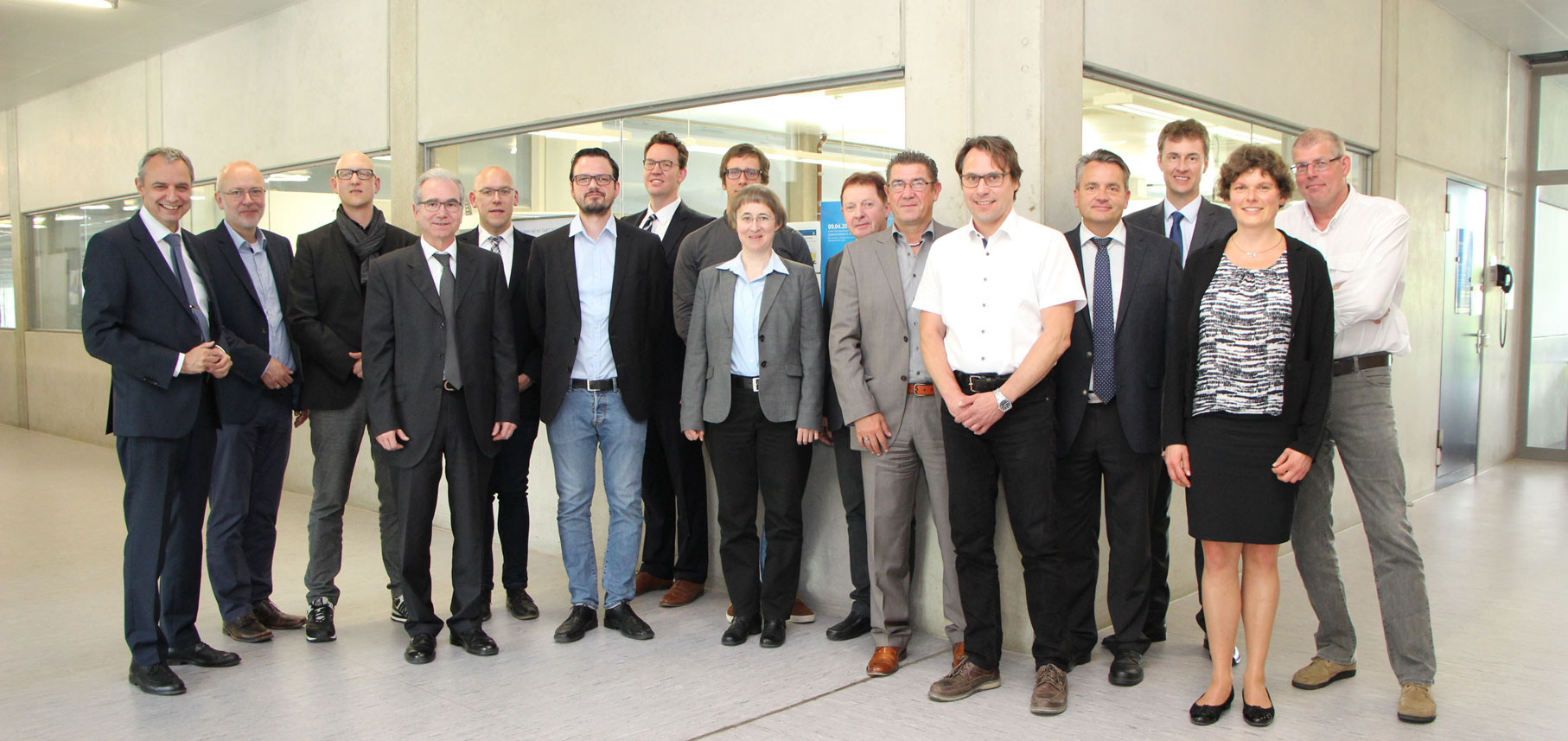 In 2018 the SmartPro partnership had the opportunity to welcome representatives of the funding agency, the Federal Ministry of Education and Research ("BMBF"), and the project management organisation VDI TZ ("VDI Technologiezentrum") at Aalen University.
Marcus Wittrin, policy advisor in Division 515: Research at Universities of Applied Sciences, (BMBF, 3rd from left) as well as Dr. Siegfried Schubert and Dr. Michael Gleiche of the VDI TZ (4th and 5th from left) gained a more detailed insight into the structures and key subjects as well as the challenges related to the SmartPro partnership in a round table discussion on site.
In this interesting exchange and fruitful discussion participated, alongside the rector of Aalen University, Prof. Dr. Gerhard Schneider (1st from left) and SmartPro spokeswoman Prof. Dr. Dagmar Goll (front row, mid) also professors and employees involved in SmartPro as well as representatives of the SmartPro partners from industry and transfer institutions.
Aalen University of Applied Sciences (UAS) has positioned itself among the best universities of applied sciences in Germany also by means of the SmartPro partnership. It is one of ten German UAS funded by the German Federal Ministry of Education and Research (BMBF) with 10 million Euro for eight years until 2025 within the funding measure "FH-Impuls". The main objectives of the initiative are the sustainable expansion of a regional transfer and cooperation network as well as strengthening research and innovation and developing a distinct research profile.