SmartPro – A strong partnership
Currently 16 research groups of Aalen University are involved in the strategic research partnership SmartPro. In addition, there are more than 50 partners from industries, research and technology transfer participating in the project. Among these are a number of innovative small- and medium-sized businesses as well as wolrd market leaders and internationally recognised research institutions. The concept of a long-term cooperation network enables the highly efficient exploitation of the results derived from the joint research effort.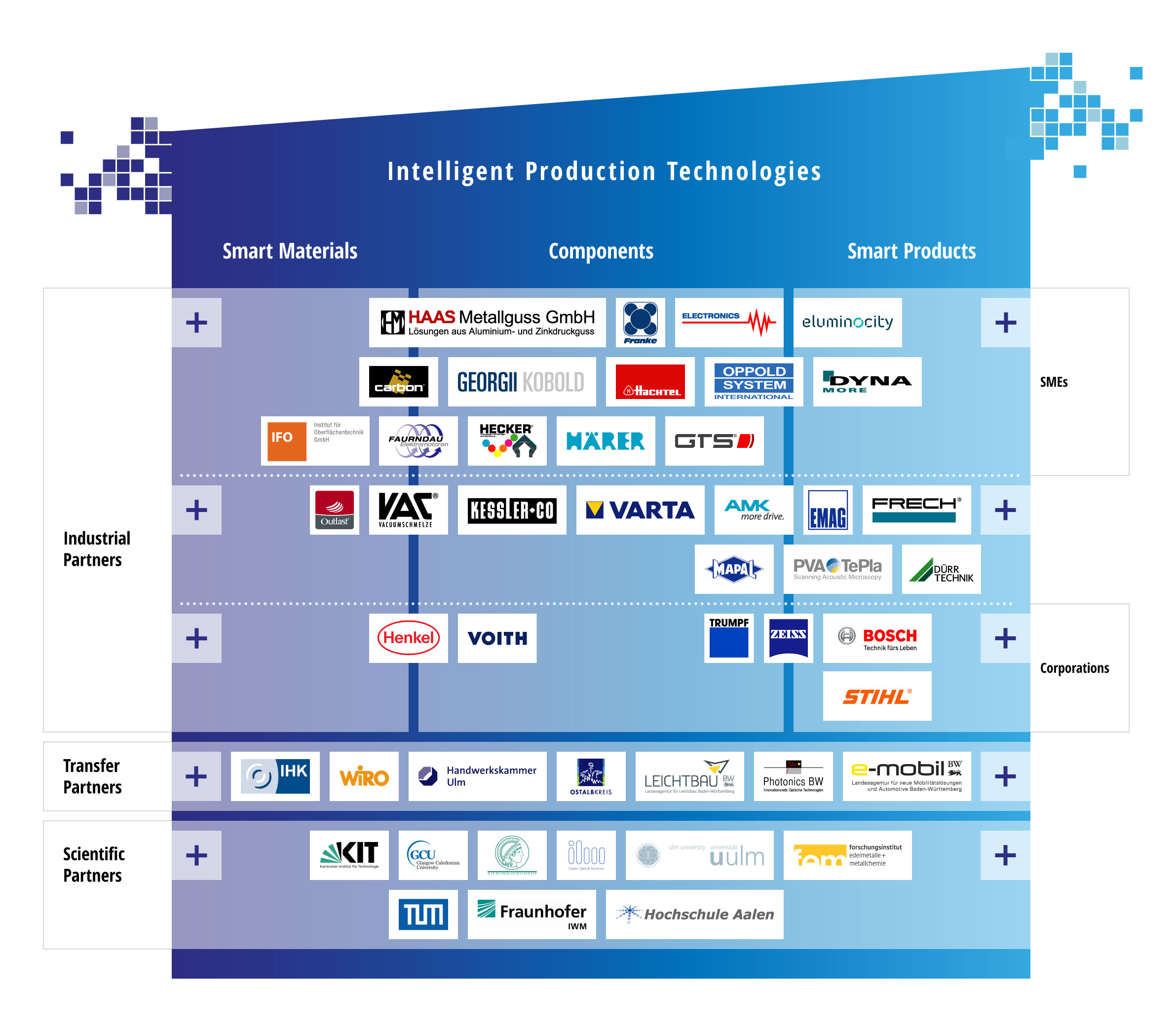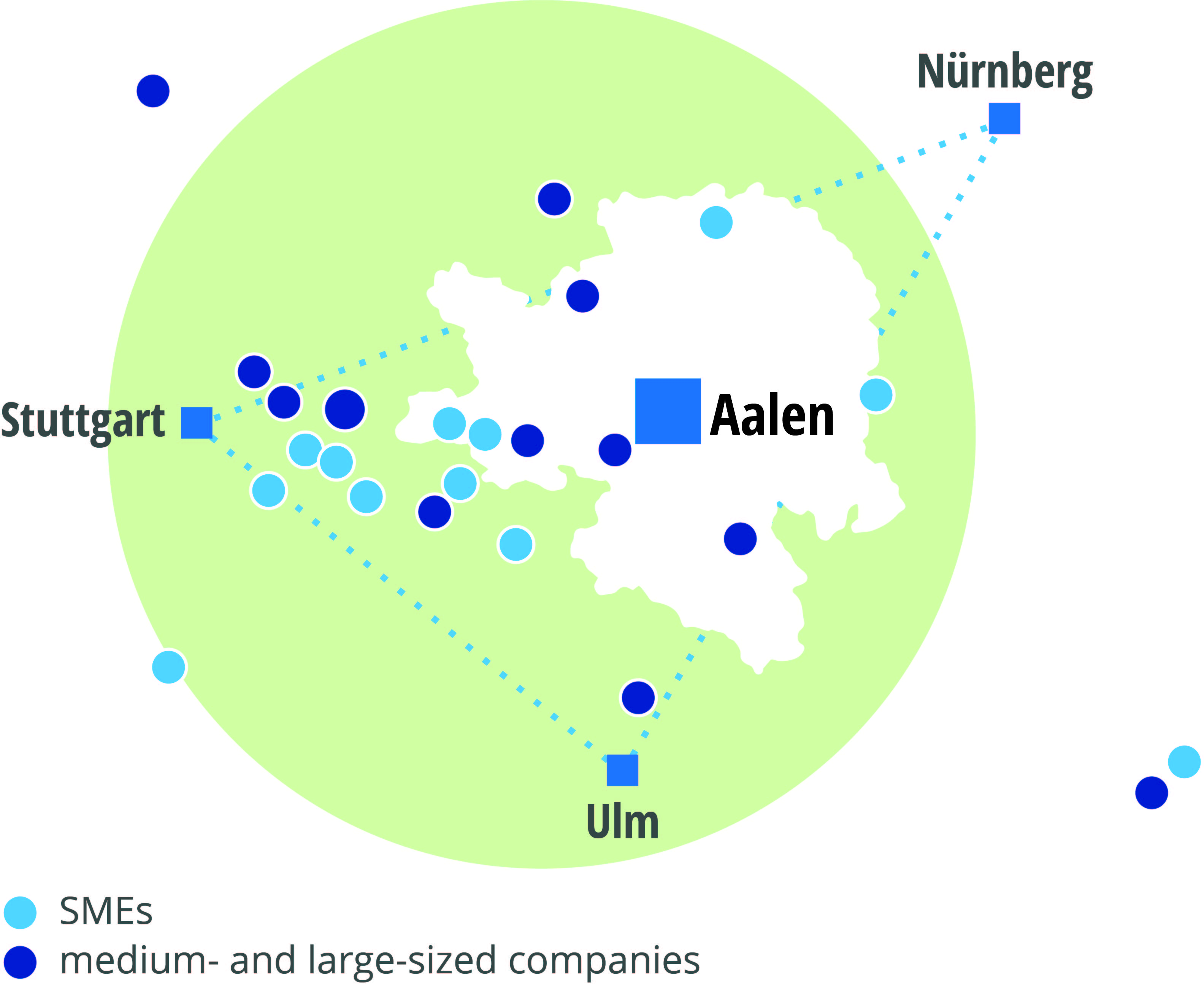 SmartPro partnership
SmartPro offers an innovative concept towards a sustainable and demand-orientated strategy for knowledge and technology transfer into the region. It allows the university to intensify research activities in breakthrough areas while simultaneously establishing sustainable cooperations with industrial partners.
SmartPro is highly beneficial to the university and the region also by raising visibility and attractiveness. One of the positive effects is an increase in the number of applications from highly qualified students and candidates for academic positions. At the same time, the SmartPro network contributes to the qualification of students by integrating research and practical experiences. This, in the long term, will help to meet  demands for highly qualified professionals for locally important industries with a strong focus on future-orientated fields.
A dynamic partnership
Already at the beginning more than 30 regional companies were involved in the SmartPro partnership. Additionally, several leading research institutions and transfer partners are active in SmartPro. Meanwhile a stable network has been established and an increasing number of partners taking part herein.
There are various ways to become a partner of the SmartPro cooperation network. If your company is interested in the research topics and being part of the network, please contact us!
Aalen University of Applied Sciences (UAS) has positioned itself among the best universities of applied sciences in Germany also by means of the SmartPro partnership. It is one of ten German UAS funded by the German Federal Ministry of Education and Research (BMBF) with 10 million Euro for eight years until 2025 within the funding measure "FH-Impuls". The main objectives of the initiative are the sustainable expansion of a regional transfer and cooperation network as well as strengthening research and innovation and developing a distinct research profile.