Impulse Projects:
Innovations for e-mobility, industry 4.0 and energy efficient products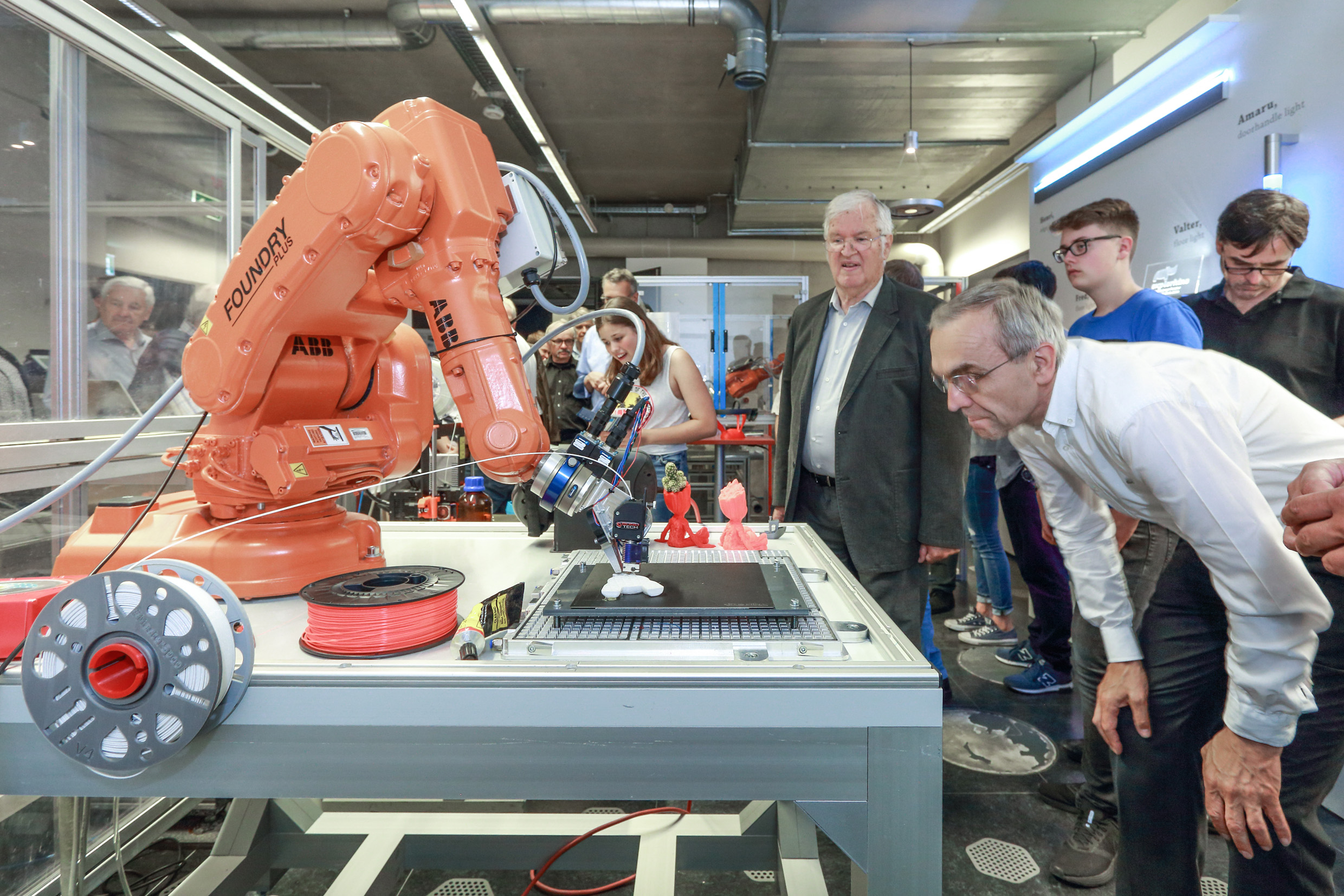 Research activities within the SmartPro Partnership Network focus on four central areas: energy converters, energy storage, light weight construction, 3D printing. Thus, SmartPro contributes considerably to strengthen the research profile of Aalen University and the innovative profile of the region.
Research activities are implemented by four long-term research and development projects – impulse projects:  MagNetz, LiMaProMet, InDiMat and AddFunK. 16 research groups are contributing to the expertise within the impulse projects. A close collaboration between these research groups and local industrial partners of different sizes, other research institutions and partners of the technology transfer sector has been build up to form the SmartPro Partnership.
Nested "Explorative Projects" open up the possibility for identification of further research and innovation potentials. The four central areas are therefore expanded both in terms of exploratory fields and methodology.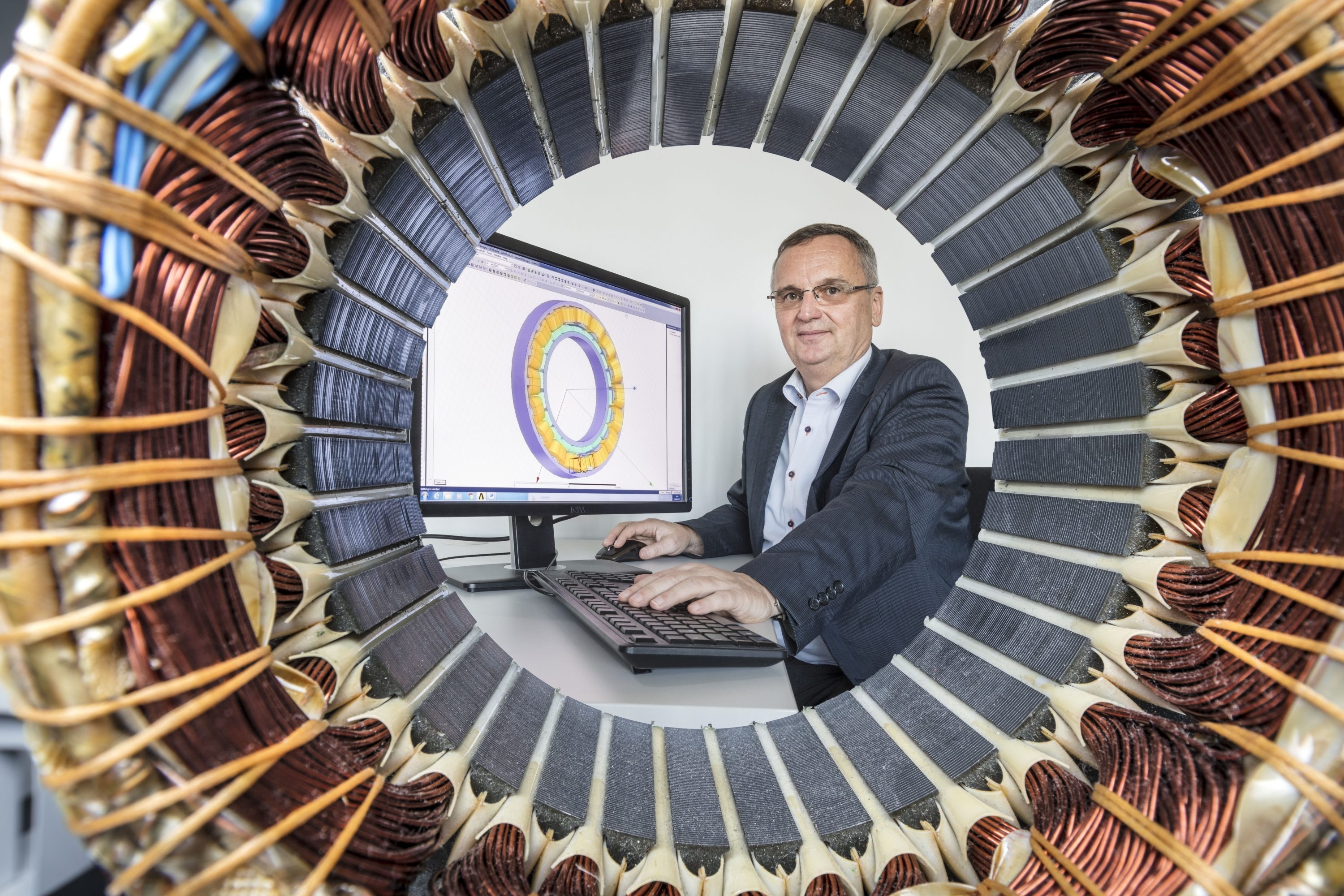 MagNetz
Smart magnetic materials and tools for quality evaluation regarding light, compact and efficient electric engines
Magnets are ubiquitous in a modern society: In electric engines, generators and actuators of autonomous systems as well as battery powered devices. Magnet technologies applied in these electric energy converters facilitate efficient energy use for intelligent mobility, wind energy and electric tools and in Industry 4.0 adapted factory automation.
Magnetic materials are therefore key to market attractiveness of material-, energy- and resource efficient products. Still there are some disadvan­tages relating to the cost-intensive use of rare earth metals and high energy loss due to the use of magnetic steel sheets.
Smart quality assured magnetic materials with properties specifically adapted to system requirements as well as intelligent magnetic technologies are therefore the main focus of the research project "MagNetz".
MagNetz
Project coordinator
Prof. Dr. Dagmar Goll
Tel.: +49 (0) 7361 576-1601
dagmar.goll@hs-aalen.de

Project partner
Other research institutions
Fraunhofer Institute for Mechanics of Materials
Karlsruhe Institute of Technology
Max Planck Institute for Intelligent Systems
Industry partners
 AMK Arnold Müller GmbH & Co. KG Antriebs- und Steuertechnik
Antriebstechnik GmbH Faurndau
Carl Zeiss Microscopy GmbH
Daimler AG
Dürr Technik GmbH & Co. KG
Georgii Kobold GmbH & Co. KG
GTS Generator. Technik. Systeme. GmbH & Co. KG
Robert Bosch GmbH
Vacuumschmelze GmbH & Co. KG
Andreas Stihl AG & Co KG
LiMaProMet
Project coordinator
Prof. Dr. Timo Sörgel
Tel.: +49 (0) 7361 576-2468
timo.soergel@hs-aalen.de
Project partner
Other Research Institutions
Research Institute Noble Metals and Metal Chemistry,  fem, Schwäbisch Gmünd

Karlsruhe Institute of Technology
University Ulm, Institute for electro chemistry
Industry Partner
Carl Zeiss Microscopy GmbH
CCT GmbH
Kessler & Co. GmbH & Co. KG
VARTA Microbattery GmbH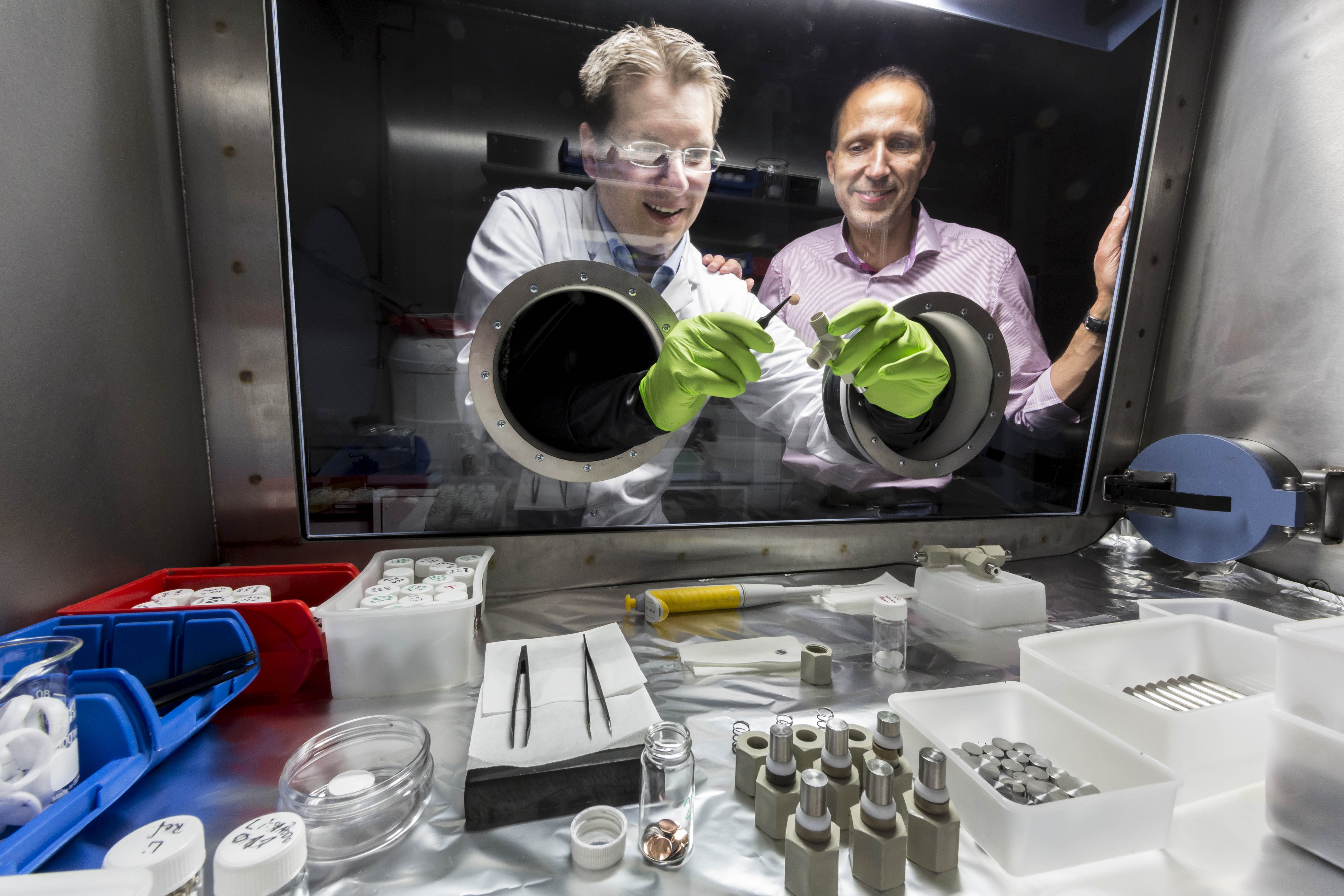 LiMaProMet
Smarte material systems, intelligente production and quality processes for lithium-based batteries
The demand for rechargeable batteries with high storage capacities and high energy density, increased safety and even more extended battery lifetime due to technical requirements of mobile devices has risen significantly. The main research focuses therefore on the operating distances, running and charging times as well as safety for electro-mobility and portable electric devices.
The objective is an increased usage of renewable energies sources in order to accomplish a nationwide energy transition, this requires cost-effective energy storage systems with extended service lives. Smart materials, intelligent production processes and quality assessment methods are key technologies for resource-efficient mobility and energy supply.
Hence, the research project "LiMaProMet" aims for developing intelligent lithium-based energy storage technologies close to marketability.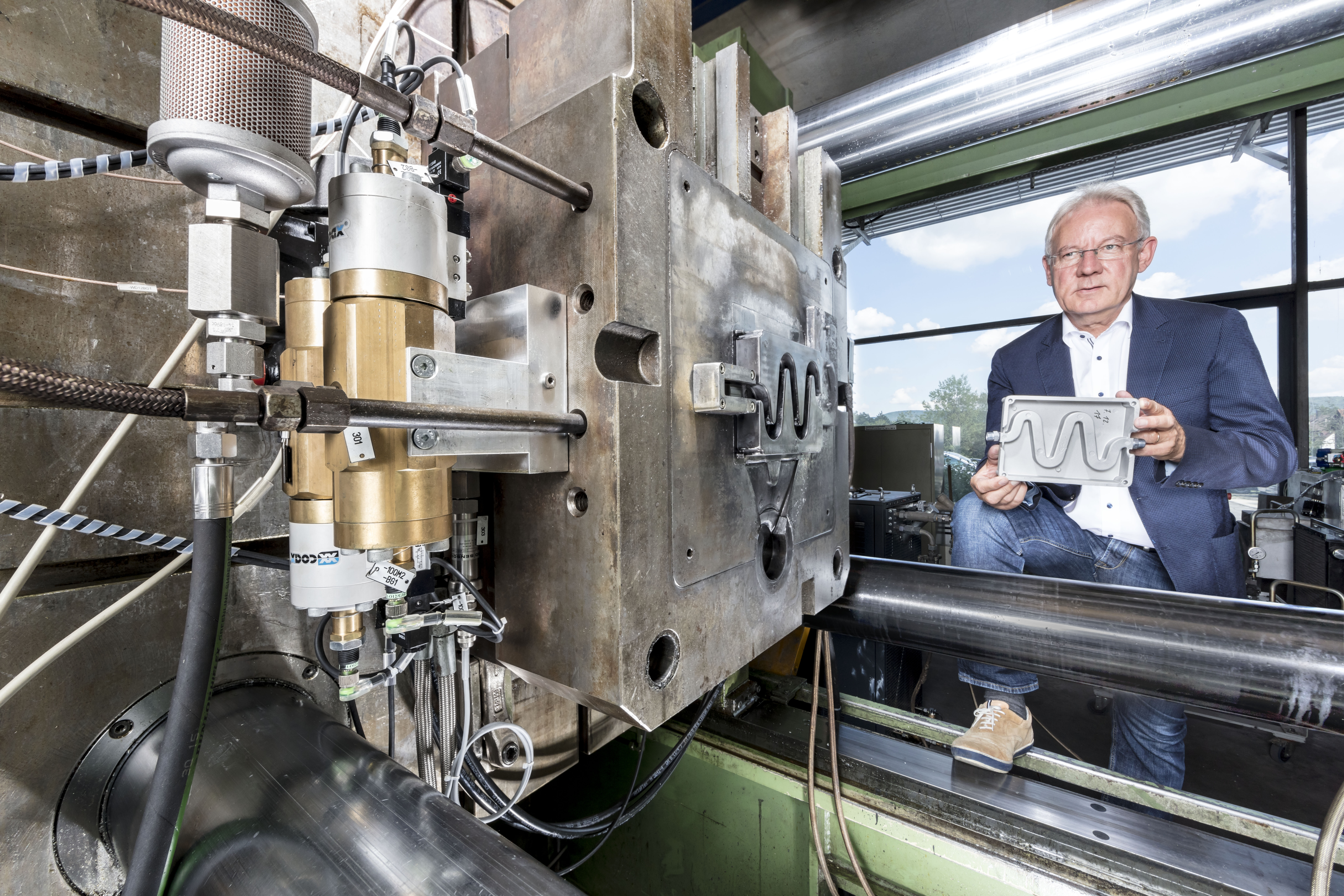 InDiMat
Intelligent joining technologies, designs for lightweight constructions and quality methods for energy-efficient products
Lightweight construction is a cross-sector key technology of outstanding importance for transport, energy supply and industrial automation. The focus here is mainly on resource- and energy efficiency.
Carbon fibre reinforced polymers (CFRP) are among the most promising lightweight materials to date – often realised as a mul­ti-material composite of multiple usage and for a wide range of application, such as joined with light metals and high-strength steels for instance.
The research project "InDiMat" aims for cost-efficient intelligent production technologies for hybrid lightweight construction. The main challenges are pressure die casting, thermal direct joining as well as the adhesive bonding of CFRP and light metals to produce high-strength multi-material composites. In addition, a simulation methods for design and non-destructive testing methods for quality assessment of the joints are to be developed in this project.
Other Research Institutions
Technical University München
Ulm University
IFO – Institute for Surface Technology GmbH
Industry Partner
Alfred Härer GmbH
Carbon-Werke Weißgerber GmbH & Co. KG
DYNA more GmbH
EMAG Automation GmbH
Franke GmbH
HAAS Metallguss GmbH
Henkel AG & Co. KGaA
Oskar Frech GmbH + Co. KG
PVA TePla Analytical Systems GmbH
TRUMPF Laser- und Systemtechnik GmbH
Voith Composites GmbH & Co. KG
Electronics
Transfer partner
Landesagentur für Leichtbau Baden-Württemberg GmbH
Photonics BW e. V.
Other Research Institutions
Glasgow Caledonian University
Karlsruhe Institute of Technology
Ulm  University
Industry partner
Carl Zeiss Jena GmbH / Carl Zeiss Vision GmbH
Franke GmbH
F. & G. Hachtel GmbH & Co. KG
Hecker Werke GmbH
MAPAL Dr. Kress KG
Oppold System International GmbH
Trumpf GmbH + Co. KG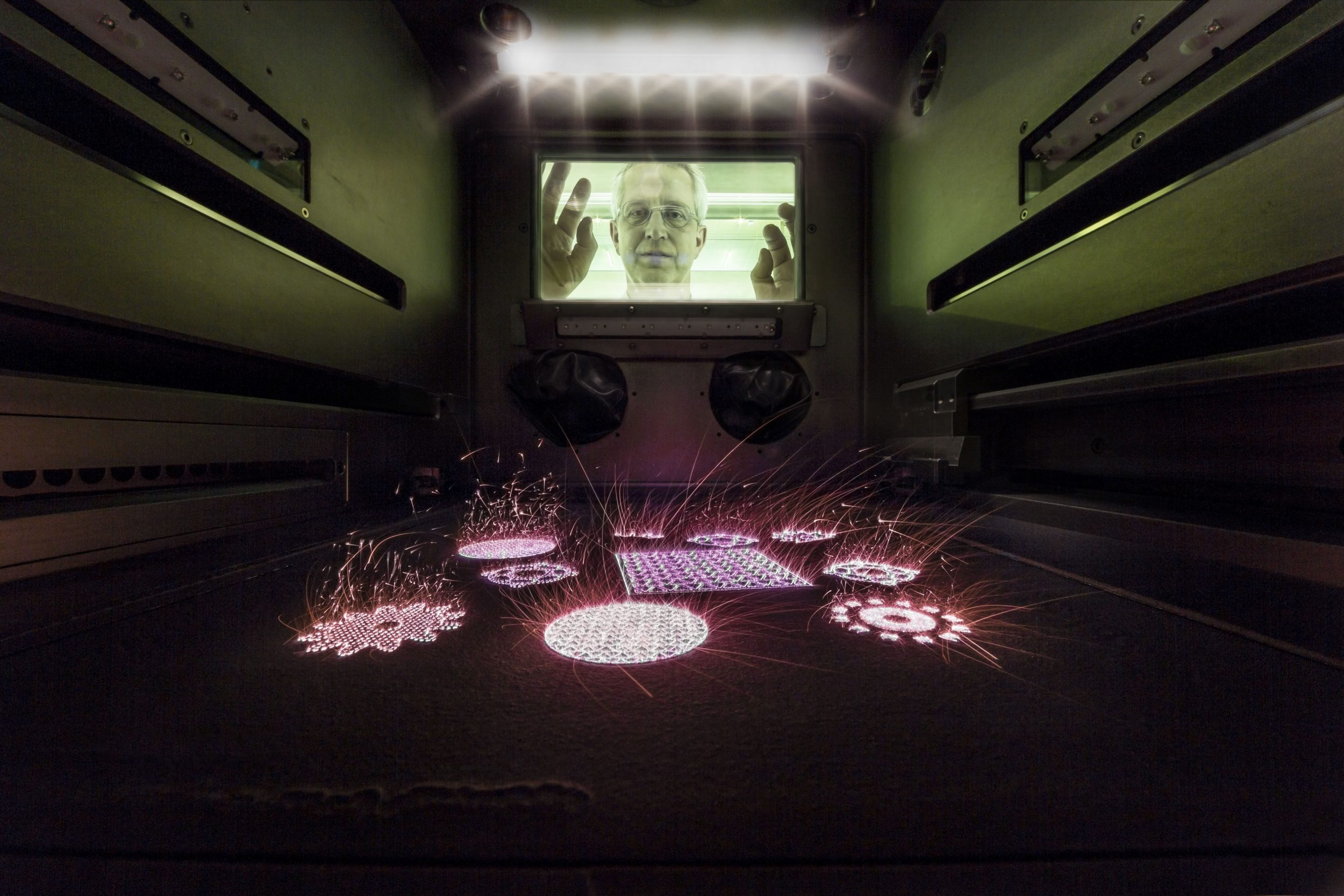 AddFunK
Intelligent components for resource and energy efficiency pro­duced by Additive Manufacturing
Additive Manufacturing is one of the key technologies for Industry 4.0 and the Internet of Things (IoT). It enables the eco­nomic and resource-efficient production of individualised tailor-made products.
The research project "AddFunK" addresses demands from industries by focussing on questions about the development of additive manufacturing technologies. Examples include 3D printing using so-called smart materials or new combinations of material such as cermet, hard metals and optical plastics for intelligent sensors in cyber physical systems.
Besides its usage in entirely new applications and its functional inte­gration as metal or optical elements based on intelligent manufacturing processes, the research also focusses on engineering design and custom physical properties. Additional important aspects of the approach include the investigation of surface quality and micro-structuring by laser processing.
In addition to the four long-term Impulse Projects there are also shorter and smaller "Explorative Projects", herein a joint research approach is used to identify further research and innovation potential in adjoining subjects. With this the four key research areas in SmartPro are expanded both in terms of content and methodology. The projects involve generally high-risk basic research approaches, but with a high potential for later exploitation in case of successful implementation.
The research hypothesis guiding these projects are generally characterised by a high degree of multidisciplinarity. Hereby SmartPro aims to continuously broaden the expertise in the research groups of the Impulse projects by integrating new academic staff and researchers which have not yet been actively involved in research projects.

3DGRIN
3D printing of gradient index optics

Conventional optical components consist of one material with homogeneous optical characteristics, e.g. the refractive index. The aim of the 3DGRIN project is the development of a gradient index optical system (GRIN-optic), in which materials with different refractive indices are combined.
Gradient index optics generate new properties of optical components and promise innovative applications, as they are necessary for highly integrated systems, e.g. for Augmented Reality Systems. Until now, they could only be manufactured with high effort and at high costs as well as with limited functionalities. The 3DGRIN project now investigates the innovative and economical production of gradient index optics in a single manufacturing process using 3D printing.
3DGRIN supports the exploitation and transfer strategy of the SmartPro partnership through direct cooperation with companies involved in SmartPro.
Project coordinator
Prof. Dr. Andreas Heinrich, Zentrum für optische Technologien (ZOT)
Project partner
Prof. Dr. Rainer Börret, ZOT;
Prof. Dr. Harald Riegel, LaserApplikationsZentrum (LAZ)
Term
01.07.2018 – 30.09.2019
The explorative project 3DGRIN is affiliated to the impulse project AddFunK.

HEROD
Simulation of 3D printing of high-precision plastic parts

The aim of the HEROD project is to develop a simulation model for 3D plastic printing. 3D-printed plastic components are built up layer by layer in the printer. The bonding of the layers during the printing process is a weak point. The mechanical properties of the entire component strongly depend on how well it is formed.
The simulation model to be developed in HEROD will predict the mechanical properties of the components. It is based on individual elements (see illustration) which correspond to individual 3D-printed drops. The model is tested experimentally by strength tests. The model aims to determine whether 3D printing can be used to produce plastic parts that have similar mechanical properties and the same load-bearing capacity as the injection moulded parts currently used in industry. In case of success, plastic spare parts can quickly be produced in small quantities and with high precision using 3D printing.
Project coordinator
Prof. Dr. Rainer Börret, Zentrum für optische Technologien (ZOT)
Project partner
Dr. Wolfgang Rimkus, Technologiezentrum Leichtbau (TZL)
Term
01.01.2019 – 29.02.2020
The explorative project HEROD is affiliated to the impulse project AddFunK.

PreMo-LiB
Artificial intelligence and machine learning pioneer improved process quality in battery mass production
High-quality lithium-ion batteries with a long service life will be required in many industrial products in the future, for example in E-cars, smartphones or electric tools. In PreMo-LiB at Aalen University research for the development is performed in the field of innovative production-accompanying methods for lifetime prognosis and improvement using modern self-learning software algorithms (Machine Learning, Artificial Intelligence) in cooperation with Varta Microbattery GmbH.
To date it becomes apparent only after some time of use whether a lithium-ion battery meets customer requirements. Because of the complex physiochemical interactions within the battery, a quality prognosis accompanying production is only possible to a very limited extent and is not suitable for mass production.
In PreMo-LiB machine learning methods are being used to prodict the quality and extended life of the battery during production. The quality assurance process is non-destructive and scalable for mass production of high-quality lithium-ion batteries.
Project coordinator
Prof. Dr. Ricardo Büttner, Wirtschaftsinformatik
Project partner
VARTA Microbattery GmbH
Term
01.03.2019 – 31.08.2020
The explorative project PreMo-LiB ist associated with the impulse project LiMaProMet.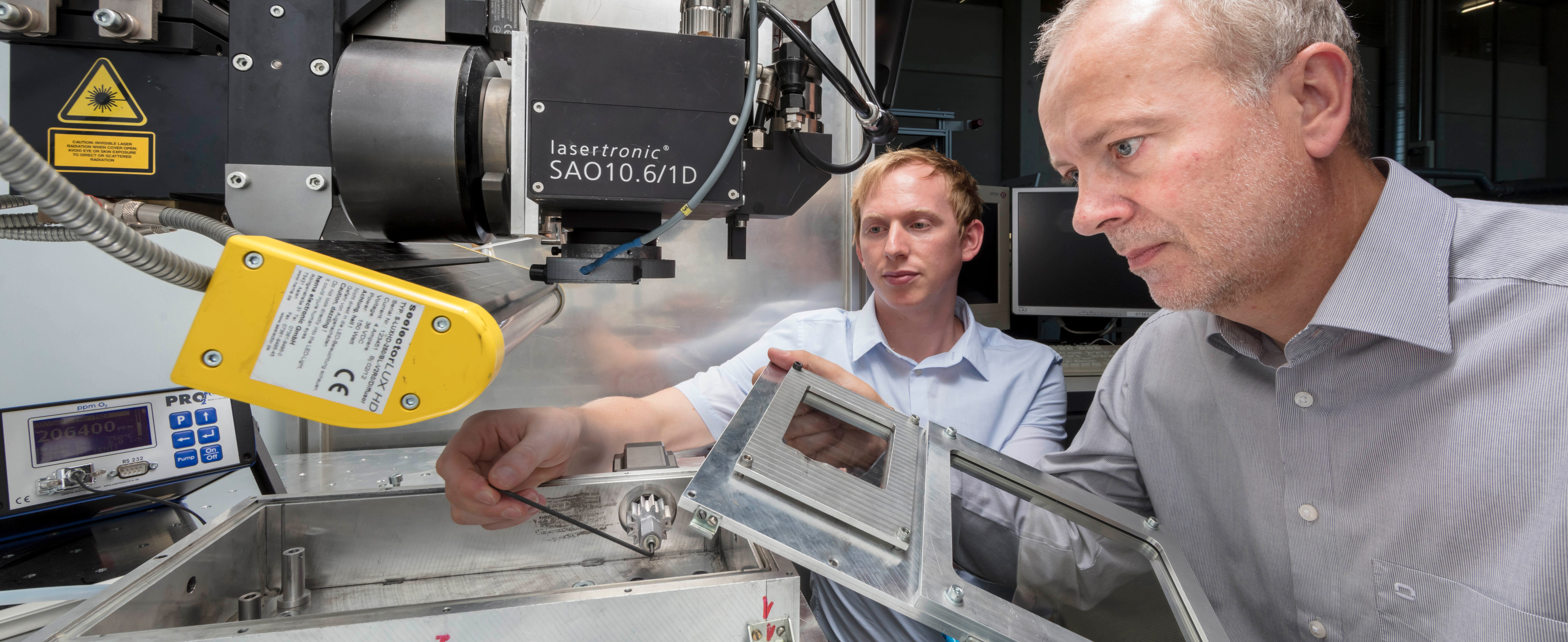 SurfPlus
Laser-structured surfaces for release agent-free pressure die casting
Aluminium die casting is becoming increasingly important in lightweight construction applications. In order to prevent the component from adhering to the surface of the die casting mould during the casting process so far release agents were required. However, their use is cost-intensive and can lead to fissuring and increased abrasion.
In SurfPlus an innovative separating agent-free process is being developed that prevents the aluminium component from adhering to the mould. Before the casting process, the tool surface is structured in a defined manner using ultra-short pulse laser radiation. The pulses with a duration in the range of femtosecond or picosecond specifically reduce the wetting capacity of the die casting mould so that its surface cannot be wetted by the cast. Adhesion of the component during the casting process is efficiently prevented.
Successful laser-based surface functionalisation enables aluminium die casting without release agents and thereby increasing cost-effectiveness and quality. SurfPlus opens up new fields of application that are of particular interest to the automotive industry.
Project coordinator
Prof. Dr. Harald Riegel, LaserApplikationsZentrum (LAZ)
Project partner
Prof. D. Lothar Kallien, Gießereitechnologie Aalen (GTA)
Term
01.04.2019 – 31.12.2020
The explorative project SurfPlus is affiliated to the impulse project InDiMat.

TRICLA
Topology optimisation of hybrid components for the automotive industry
Lighter components with high stability and safety are of great interest for the automotive industry. Numerous structural components in cars, which are fragile and crucial in case of an impact, consist of different materials combined with each other. For such so-called hybrid components, the usual methods for the design of (non-hybrid) components cannot currently be used and linked suitably.
Aim of the TRICLA project is therefore to develop an efficient workflow for the force-flow-compatible design of hybrid structural components. Different structural optimization methods and simulations are combined in it. A central component is the dynamic topology optimization. This method is used to design components according to bionic principles (modelled on nature) and under dynamic loads, such as those occurring in an impact. Material properties and other parameters will be considered. The aim is to achieve a significant reduction in material while maintaining the performance of the fragile component.
Project coordinator
Dr. Wolfgang Rimkus, Technologiezentrum Leichtbau (ZTL)
Project partner
Prof. Dr. Volker Knoblauch, Institut für Materialforschung Aalen (IMFAA)
Term
01.03.2019 – 31.08.2020

3DPräkomMed
3D printing for new applications: high-precision optical mirrors and earmoulds
The explorative project 3DPräkomMed is linked to the impulse project AddFunK.

ProxiMat
3D printing oxidation-sensitive materials
The explorative project ProxiMat is associated with the impulse projects MagNetz und AddFunK.

DiMa
Digitization potential of materials research in SmartPro
In the explorative project DiMa, digitization potentials in the application fields of the SmartPro cooperation network are shown. Using modern Machine Learning methods including Deep Learning as well as
Data Science, new potentials can be identified and qualified that have so far only occasionally been exploited.
In cooperation with industrial partners – especially local SME – further research and developments projects will be launched. These projects – SME Projects – expand the strong cooperation network and are key to develop SmartPro with respect to subject areas and methodology. Interested innovative companies can be included strategically as industrial partner. This applies to new companies as well as companies within the network interested in intensifying their collaboration.
Aalen University of Applied Sciences was very successful in raising third-party funds for further innovative research projects that address questions from the SmartPro application fields. These associated projects are often carried out jointly with regional companies by the research groups involved in SmartPro. Numerous SmartPro industrial partners have also been supporting the transfer-oriented projects since the application was submitted through LOIs, advisory councils and scientific discussions. Selected projects will be presented.
Aalen University of Applied Sciences (UAS) has positioned itself among the best universities of applied sciences in Germany also by means of the SmartPro partnership. It is one of ten German UAS funded by the German Federal Ministry of Education and Research (BMBF) with 10 million Euro for eight years until 2025 within the funding measure "FH-Impuls". The main objectives of the initiative are the sustainable expansion of a regional transfer and cooperation network as well as strengthening research and innovation and developing a distinct research profile.