Key to Smart Products!
The cooperation network SmartPro at Aalen University promotes research in the field of material science. Herein Aalen University is collaborating with a number of scientific and industrial partners  for the development of smart materials and intelligent technologies. Besides profitability, a special focus is on energy efficiency and high material performance.
Research
PARTNERs
The overall aim of the research activities within SmartPro is to provide a base for the development of trendsetting smart products, which are sustainable and efficient in terms of energy and resources. Aalen University is characterised by combining the knowledge in material sciences and process technology, as well as a long-lasting extensive cooperation network involving partners from Industry. With this it is paving the way for new technologies to be introduced into the market.
Smart materials and intelligent production technologies for energy efficient products of the future!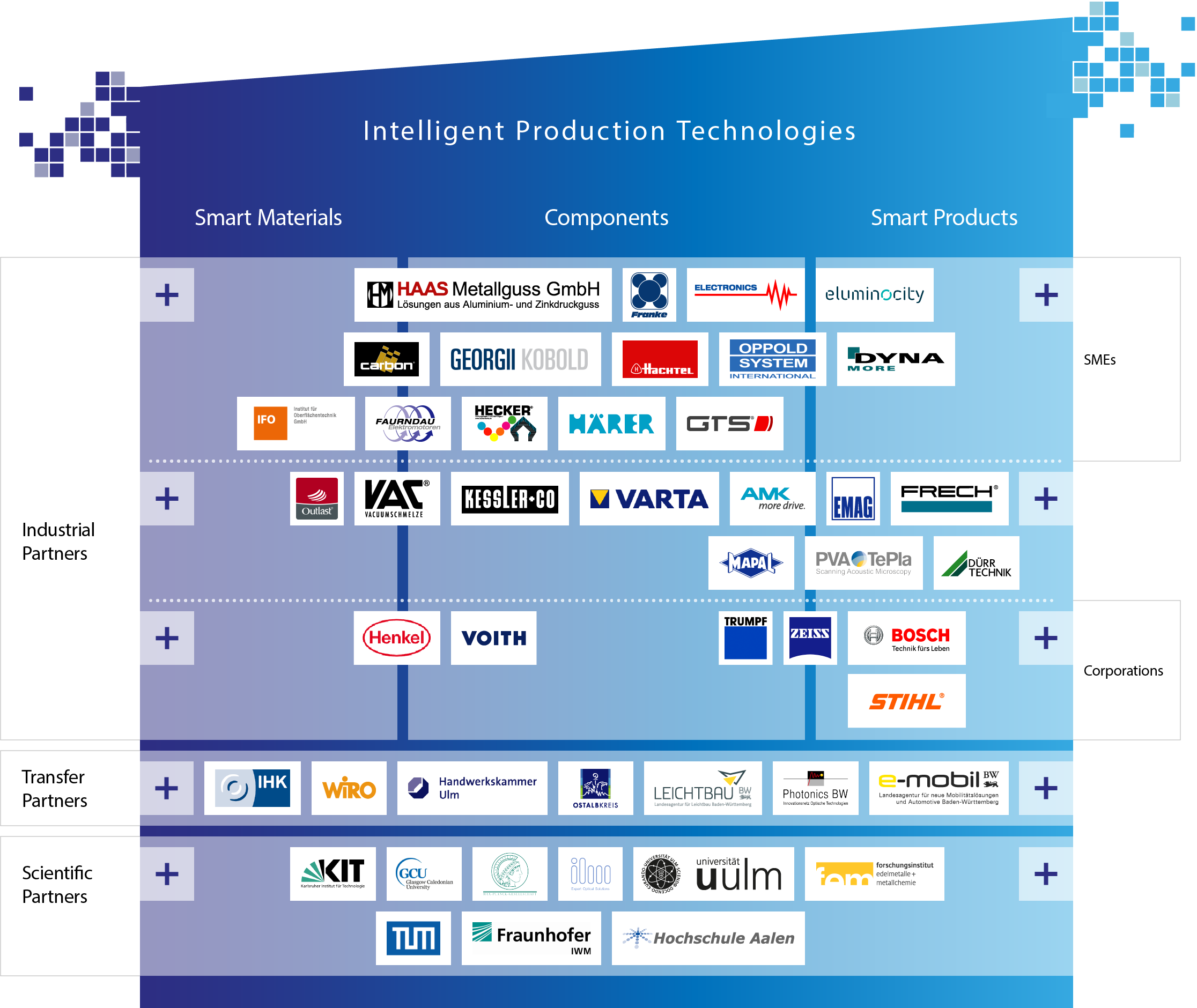 Impulses for Smart Products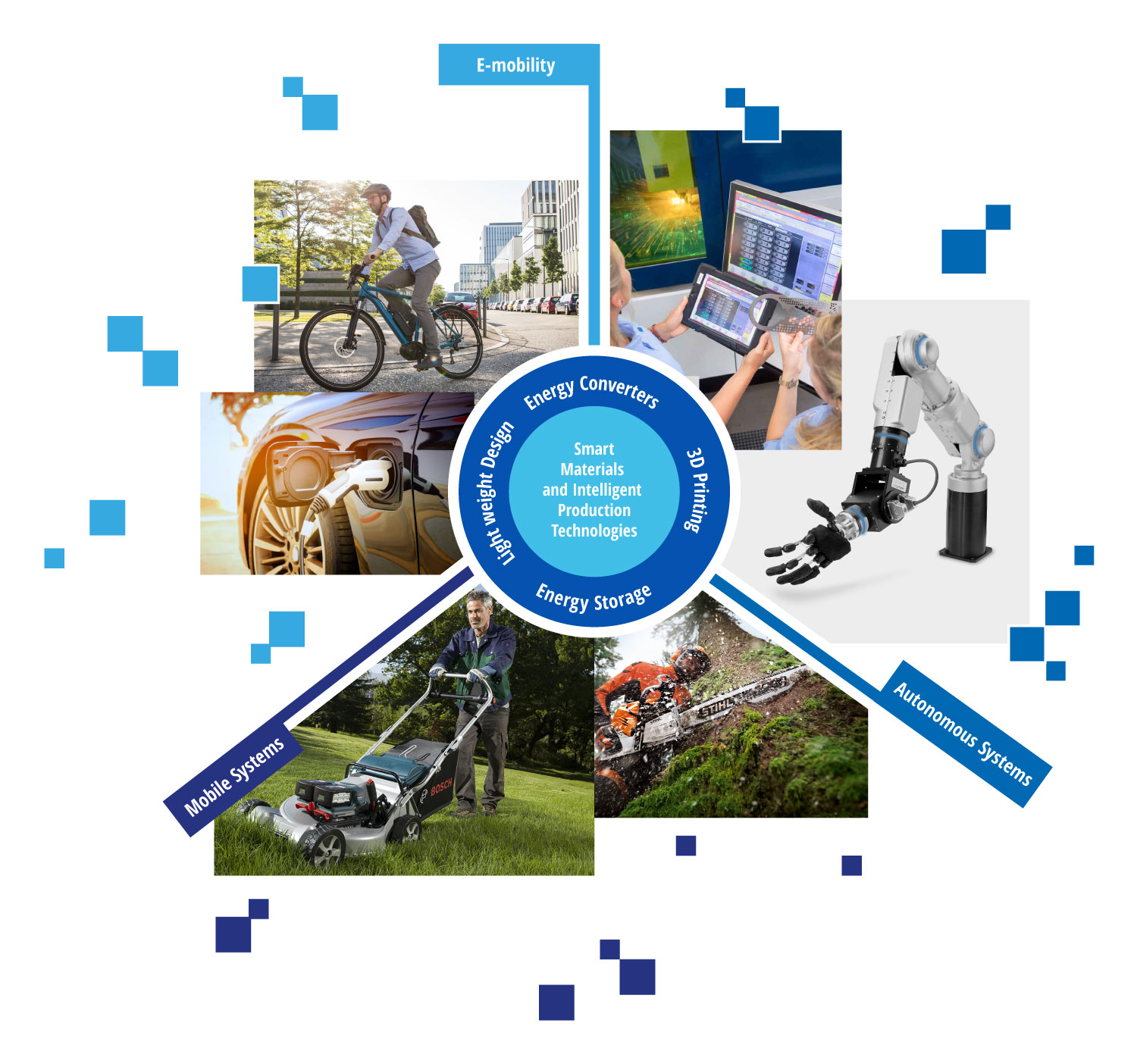 Central to SmartPro is building a base for the development of smart products, especially in the field of e-mobility, mobile and autonomous systems. Therefore the various expertise on smart materials and intelligent production processes of the four research areas have been brought together.
The SmartPro partnership is based on a long-term concept for cooperation. Research in the framework of impulse projects focusses on four areas of application:
"Aufbruch in Aalen": special issue in bild der wissenschaft and Industrie-anzeigera
Auf in Aalen: special issue in "bild der wissenschaft" and Industrieanze
Aalen University of Applied Sciences (UAS) has positioned itself among the best universities of applied sciences in Germany also by means of the SmartPro partnership. It is one of ten German UAS funded by the German Federal Ministry of Education and Research (BMBF) with 10 million Euro for eight years until 2025 within the funding measure "FH-Impuls". The main objectives of the initiative are the sustainable expansion of a regional transfer and cooperation network as well as strengthening research and innovation and developing a distinct research profile.